Wood County Health Department data shows masks work to reduce COVID-19 cases in schools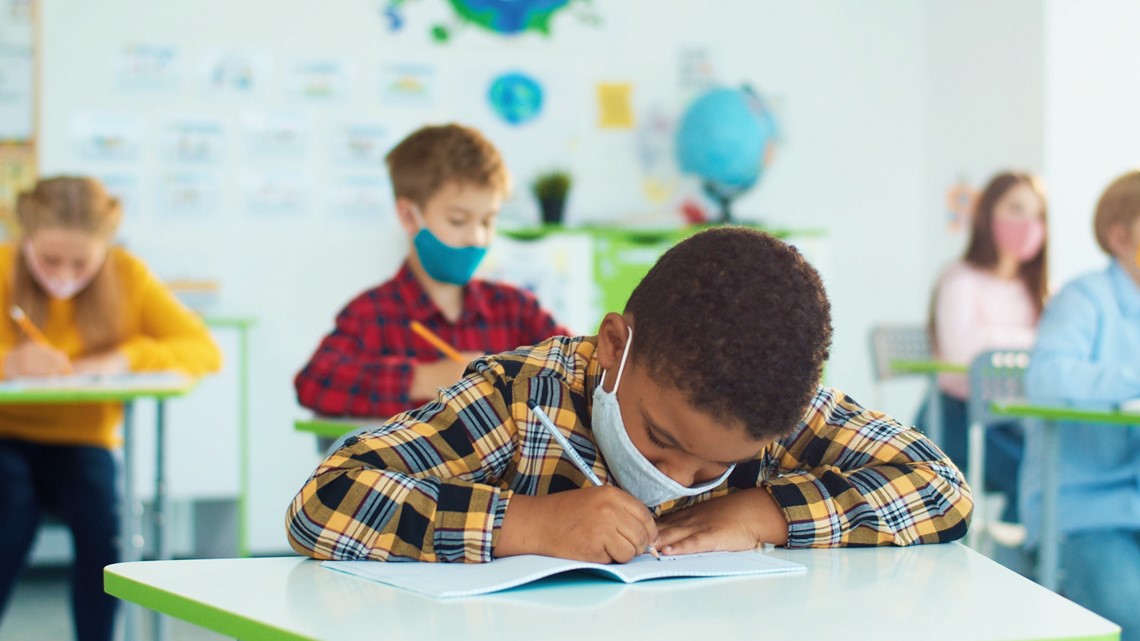 Data shows masks and vaccinations reduce transmission of COVID-19 in schools, according to Health Commissioner Benjamin Robison.
BOWLING GREEN, Ohio – As of the start of the 2021-22 school year, 47 Wood County students and five staff members have contracted COVID-19 after being exposed inside Wood County schools.
Almost 75% of them were unvaccinated and unmasked.
Many Northwest Ohio school districts started the year with mask mandates in effect. Those who did not start issuing warrants weeks later as the Delta variant started causing an increase in the number of cases among students, which was not seen last year.
Wood County Health Commissioner Ben Robison says that a month and a half into the school year, they have a clearer idea of ​​what is working.
"What we are finding is that not only national data but local data have indicated that masks and vaccinations reduce the risk of spread in schools," said Robison.
At a county health board meeting last week, a parent in Perrysburg asked if there was data to support the masks helping in her child's district.
Robison released a study Friday showing that of the 52 positive cases of covid from exposure in Wood County schools, most were among unmasked and / or unvaccinated people.
"It was about 3.3 times more likely to be a case compared to those who were vaccinated or masked when you were 12 or older," Robison said, "and about twice as likely to be a case if you were unmasked compared to those who were masked in elementary age. "
Robison says it's clear the masks help keep kids in the classroom, where we know face-to-face teaching is best.
Cases are on the decline in Ohio and nationwide, and Robison says he hopes this trend continues, but he also believes preventative measures like masks should remain in place for now.
"By taking these precautions, perhaps for the last time, we will be able to go beyond what we are currently experiencing," he said. "And the national projections may be that by this spring those things can be definitely behind us."
At the start of the school year, the Wood County Health Department outlined the following preventive measures to minimize school transmission:
Wearing masks in schools
Keep as much distance as possible
Stay home during illness and test anyone who may have COVID
Identify those at risk and stay home when they are at risk of becoming ill
Wash hands regularly, cover coughs and sneezes, maximize ventilation and cleaning and disinfection.
"Our schools bring together students from all walks of life and backgrounds, students who themselves may be at higher risk for serious illness or whose family members are at greater risk," said Robison. "We want to create an environment in our schools where everyone, including children with underlying issues or family members at risk, feel safe."
Starting next week, the Wood County Health Department will release data on school transmission every two weeks as part of its regular COVID-19 Thursday updates. Robison says his department will also release more data this week on the effectiveness of vaccinations in reducing cases in schools among adolescents 12 years and older who are eligible for the vaccine.
The Wood County Health Department welcomes all patients, including uninsured or underinsured clients, regardless of their ability to pay, and accepts most third party insurance. For more information, visit woodcountyhealth.org.
LEARN MORE ABOUT WTOL 11: