VCU Health Community Memorial Hospital Achieves Three Accreditations for Diagnostic Testing | News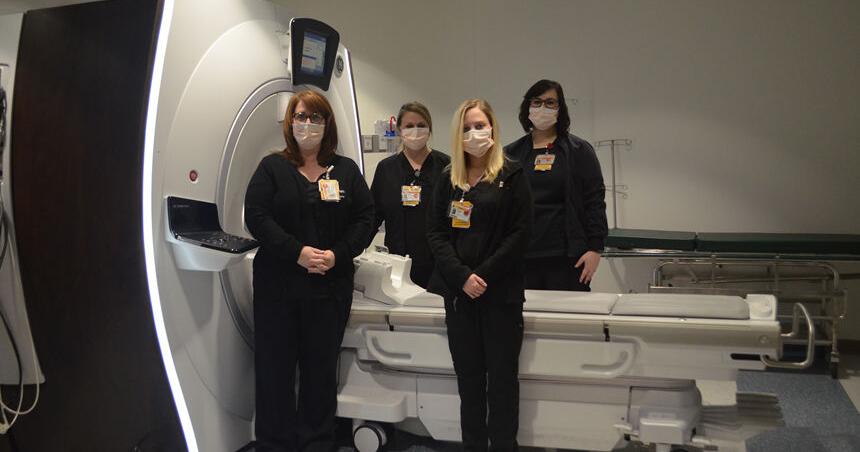 Magnetic resonance imaging and nuclear medicine
VCU Health Community Memorial Hospital (VCU Health CMH) has been granted three-year accreditation in Magnetic Resonance Imaging (MRI) and Nuclear Medicine following a recent review by the American College of Radiology (ACR).
MRI is a non-invasive medical test that uses magnetic fields to produce anatomical images of internal parts of the body to help doctors diagnose and treat medical conditions. Nuclear medicine is a branch of medical imaging that uses small amounts of radioactive material, ingested by the patient, to diagnose and treat various diseases, including many types of cancers, heart disease and certain other abnormalities of the body .
Diagnostic Supervisor Kim Walker said, "I am extremely proud of the MRI team at VCU Health CMH. We have an excellent group of technologists who work hard to provide a high level of care to our patients. They pride themselves on placing patient safety and comfort at the top of their priorities.
"As a long-time employee of VCU Health CMH, I am honored to say that our recent nuclear medicine accreditation goes beyond just certification," said supervisor Nikki Evans. "It shows that the staff and organization go above and beyond to bring the best patient care to Southern Virginia. Patients really feel good about seeking the best care, knowing that VCU Health CMH sets the bar high for its services to provide the best possible care.
The ACR Gold Accreditation Seal represents the highest level of image quality and patient safety. It is awarded only to facilities that meet the practice parameters and technical standards of the ACR after peer review by board-certified physicians and medical physicists who are experts in the field. Image quality, personnel qualifications, adequacy of facility equipment, quality control procedures and quality assurance programs are evaluated. The results are reported to the ACR Accreditation Committee, which then provides the firm with a comprehensive report that can be used for continuous practice improvement.
Vascular laboratory
Cardiovascular disease is the leading cause of death in the United States. On average, an American dies every 39 seconds from cardiovascular disease – disorders of the heart and blood vessels. Stroke, a disorder of the blood supply to the brain, is the third leading cause of death and the leading cause of disability in the United States, with nearly 800,000 new strokes occurring each year. Early detection of these disorders is possible through vascular testing procedures performed in hospitals.
Many factors contribute to an accurate diagnosis based on vascular testing. The training and experience of the technologist performing the procedure, the type of equipment used, and the quality assessment parameters that each facility should measure all contribute to a positive patient outcome. IAC accreditation is a "stamp of approval" that patients can count on as an indicator of consistent quality care and a dedication to continuous improvement.
VCU Health CMH's Cardiovascular Diagnostic Services has been granted three-year accreditation by the Intersocietal Accreditation Commission (IAC) for vascular testing in the areas of Peripheral Vein Testing, Peripheral Arterial Testing, and Extracranial Cerebrovascular Testing. This latest accreditation demonstrates the facility's continued commitment to providing quality patient care in vascular testing.
Vascular Laboratory Technical Director Amanda Santore said, "I am honored to represent and be part of our Cardiovascular Department at VCU Health CMH. Our patients always come first, and this helps prove that fact.
Accreditation by the IAC indicates that VCU Health CMH has undergone an intensive application and review process and meets published standards, demonstrating a commitment to quality patient care in vascular tests. Consisting of a detailed self-assessment followed by an in-depth review by a panel of medical experts, the IAC accreditation process assesses both the critical operational and technical components of the applicant facility, including representative case studies and their corresponding final reports.