UVA Health and Community Partners Expand Home Patient Monitoring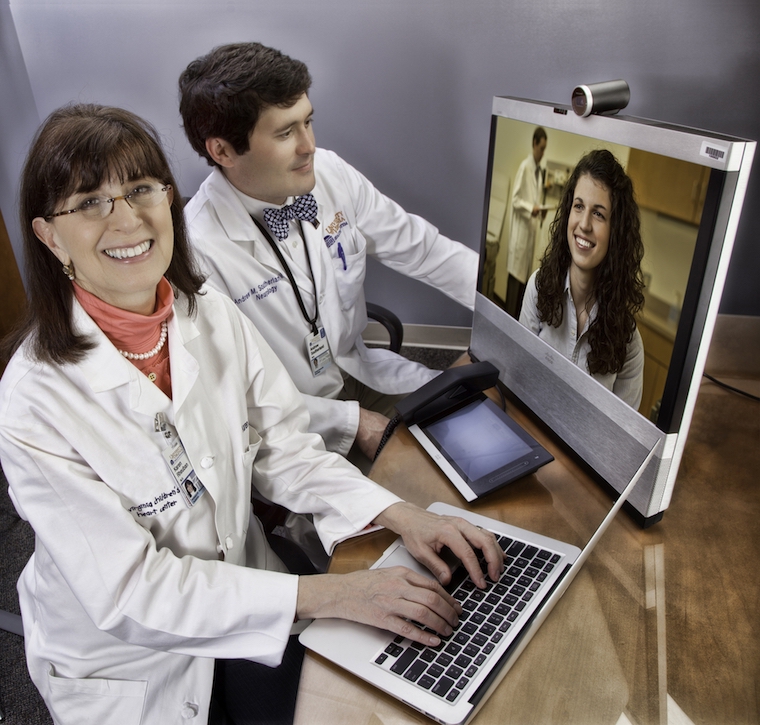 To make it easier for patients in rural Virginia to access care, UVA Health is partnering with six community health organizations to provide in-home monitoring.
Backed by more than $700,000 in grants from the Federal Communications Commission and the United States Department of Agriculture, each of the six partners will receive 40 reusable patient monitoring kits, including internet-enabled tablets and medical equipment such as armbands blood pressure monitor, thermometers and Libra.
"These grants enable the delivery of new, updated telemedicine equipment to our partners and enable them to use remote monitoring tools to improve care coordination and clinical outcomes for the patients they serve," said Karen S. Rheuban, MD, director of the UVA Center. for telehealth and faculty member of the UVA School of Medicine.
Partner websites:
Supported by UVA Health's Department of Population Health, five of the six health centers will focus their home monitoring efforts on patients with heart failure, while Central Virginia Health Services will support pregnant women at higher risk of giving birth prematurely. Some of the patients in the program will have been referred from the UVA medical center to their home communities, while other patients will be selected by community health organizations. Patients will receive home monitoring equipment free of charge while participating in the program.
"We can save patients time on travel, and patients can connect with their healthcare providers via text and video, as well as send photos and take virtual visits," said Novella Thompson, UVA Health Administrator for Population Health.
By simplifying the connection between patients and their care team, the goal is to improve patient health and prevent hospital readmissions and other serious health events.
"Patients will be followed more regularly by trained professionals who can determine if anything is changing or if a negative health event has occurred," said James L. Werth Jr., PhD, CEO of Tri-Area Community Health . "It can prevent problems from getting worse or, in extreme cases, can help save a person's life."
Additionally, the six partner sites will share best practices on how to implement remote patient monitoring in rural areas and overcome challenges such as spotty internet connectivity. All six sites will also join UVA Health's Project ECHO, which connects UVA specialists with primary care providers for mentorship and continuing education sessions designed to expand the scope of care available at primary care centers in across the Commonwealth.
"We appreciate the opportunity to partner with UVA and their willingness to share their expertise and resources with our patients and staff," Werth said. "This is a great example of how a university can 'spread the wealth' to nonprofit community organizations that could not afford to implement such a program on their own."