UTSA College for Health, Community and Politics Obtains Grant to Maintain Student Enrollment and Success Post-COVID | UTSA today | UTSA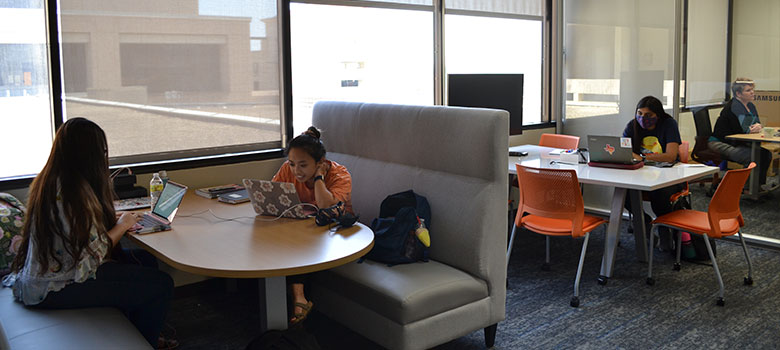 The grant comes at a good time, as the university and HCAP student body strive to move beyond the COVID-19 pandemic.
As it entered the post-pandemic phase of education, UTSA identified three main barriers to student success: financial management, mental health, and academic achievement. Students, especially first-generation students, reported that lack of experience and resources left them ill-prepared to balance family, work, and school demands.
Additionally, many students have experienced exacerbated mental health issues, including symptoms caused by stress related to financial difficulties and family dynamics, hunger and other acute crises, causing an increased sense of hopelessness during the pandemic. .
Through this grant, HCAP and the university plan to complement and strengthen services specifically for at-risk students by implementing three programs designed to address each key barrier.
"Funding from the U.S. Department of Education will help HCAP launch numerous programs to improve students' experience at UTSA and their prospects of completing the degree program, with the skills necessary for career success" , said Lynne Cosman, Dean of HCAP. "We are very proud of Dr. Cordova for securing this funding and look forward to expanding HCAP programming to benefit all UTSA students by the end of the grant funding period."
To address students' financial management skills, HCAP will create and deliver a series of financial fluency sessions that will gradually build on previous content so that students can move from financial literacy to fluency.
As part of this series of courses, the college and UTSA will identify financial ambassadors: part-time paid undergraduates responsible for reaching out to their peers and connecting them with relevant services. For example, ambassadors can be placed in UTSA's Whataburger Resource Room, a key point of contact for students in need of support.
In addition to the Financial Fluency sessions, HCAP plans to bolster UTSA's mental health efforts by bringing additional wellness and mental health training to students. Although there are over 100 people at UTSA who have undergone Mental Health First Aid training, the majority are administrative and/or counseling staff. By providing this training to students, the university is more likely to reach students in need.