[Updated] CMS Approaches Immunization Guidelines for Home Health Agencies, Other Medicare-Medicaid Providers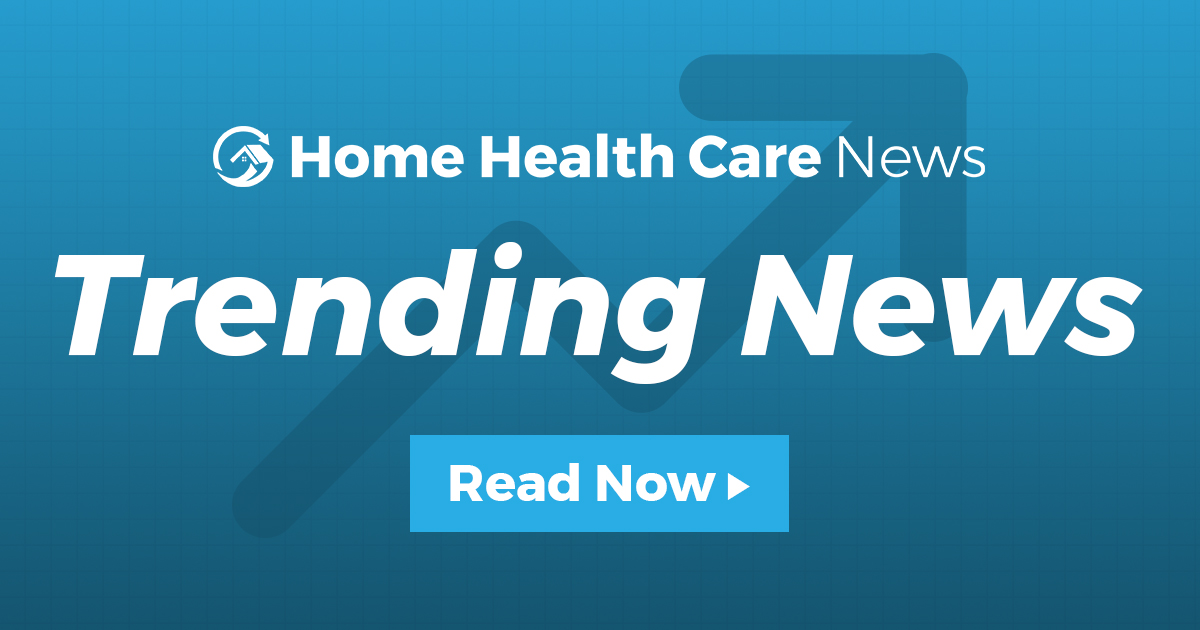 The Centers for Medicare & Medicaid Services (CMS) revealed last week that they were in the drafting stage of working with the Occupational Safety and Health Administration (OSHA) on establishing a mandate federal government on vaccines.
Last Monday, Dr Lee Fleisher, Chief Medical Officer of CMS and Director of the Center for Clinical Standards and Quality (CCSQ), confirmed that the agency should publish its guidelines at the end of October. Fleisher did so during his appearance at the annual meeting of the National Association for the Support of Long-Term Care (NASL).
This means that Medicare-certified home care providers should expect CMS to issue guidelines at all times.
"CMS will soon issue emergency regulations requiring the vaccination of staff at more than 15,000 nursing homes participating in Medicare and Medicaid and Medicare and Medicaid certified health care providers who are regulated by CMS regulations," but we cannot comment on the details of the pending regulations as we are in the rule making process, "a CMS spokesperson told Home Health Care News in an email. "There will be a 60-day comment period that will begin when the regulations are published in the Federal Register for the public to share their comments with CMS. "
The journey to a federal vaccine mandate officially began last month after President Joe Biden announced a six-pronged approach to his administration's COVID-19 strategy, with plans explicitly mentioning home care providers. The approach also pushed American workers to get vaccinated and called for an increase in COVID-19 testing.
At the time, CMS confirmed that vaccinations would be a condition for participating in Medicare and Medicaid programs.
"The staff vaccination requirement would only apply to the types of Medicare and Medicaid certified providers and providers who are regulated by the conditions of participation," the agency said. "If an entity is not regulated by CoPs, then this requirement would not apply."
For now, providers can only speculate on the potential details of the mandate and whether any exceptions will be considered. When going out, CMS will have to keep several considerations in mind, according to National Association for Home Care & Hospice (NAHC) President William A. Dombi.
"First, any warrant must allow sufficient time for reasonable compliance," Dombi told HHCN in an email. "This matters primarily because there is a high risk of patient service disruption due to the loss of clinical staff. Vaccination mandates in health care facilities that have already taken place have shown that some staff are leaving their jobs. In home care and hospices, there is currently a staff shortage, so even the loss of a staff member can make it difficult to continue serving existing patients as well as taking on new patients. "
Second, a CMS mandate must provide for exceptions with clear standards for the application of those exceptions, he noted.
In addition, "to the extent possible", a CMS vaccination mandate should be applied consistently across the health care sector, the NAHC chief advised. In addition to this, CMS should also take into account the costs of an immunization mandate, especially for new health and home care agencies.
"A vaccine warrant presents a variety of new costs for home care businesses," Dombi said. "Appropriate compensation for such costs is a reasonable expectation, as these costs are not built into current payment rates. "
Recommended HHCN + exclusives
At the state level, New York rolled out its own immunization mandate in August. The regulations require vaccination of home health and personal care workers in the state, with the requirement that the first dose be given by October 7.
Since then, the rate for New York City home care workers has been around 86% partially vaccinated and 71% fully vaccinated. About 34,000 caregivers have not started the process at all, according to reports from The New York Times.
The state has been shunned by organizations such as the Home Care Association of New York State (HCA-NYS).
"We've been telling our governor and our state health department, from the start, if you want to enforce the mandate… you have to do it in a way that doesn't disrupt health care services for them. patients and a loss of manpower, "Al Cardillo, president of HCA-NYS, told HHCN.
Another state on the east coast, Massachusetts, has announced plans to require vaccinations for all staff in nursing homes, assisted living facilities, hospice programs, as well as home care workers.
With this in mind, personal home care providers have also jumped in and implemented immunization mandates within their organizations.
In August, Empath Health announced a policy requiring its staff, volunteers and suppliers to be fully vaccinated against COVID-19 by November 1.
"It was not a decision that was taken lightly or quickly," Dr Neville Sarkari, chief medical officer of Tidewell Hospice, told HHCN previously. "We spent a lot of time discussing it internally. Vaccines are effective and safe, so we felt it was the right thing to do to protect our patients and colleagues. "
Tidewell Hospice is one of the palliative care subsidiaries of Empath Health.
CommonSpirit Health and its home care arm, CommonSpirit Health at Home, also announced that they will require their employees to be fully immunized by November 1.
"As healthcare providers, we have a responsibility to help end this pandemic and protect our patients, colleagues and those in our communities – including the most vulnerable among us," said Lloyd H. Dean, CEO of CommonSpirit, in a press statement. "There is a wealth of evidence that vaccines are safe and very effective. Throughout the pandemic, we have made data-driven decisions that will help us best fulfill our healing mission, and requiring vaccination is essential to maintaining a safe care environment. "
OSHA has already submitted its rules on COVID-19 vaccination and testing requirements for private sector companies with more than 100 employees.
"The NAHC remains very supportive of vaccinations," Dombi continued. "We appreciate the administration's efforts to get as many people vaccinated as quickly as possible. However, we must make plans to deal with all the likely consequences of a mandate to ensure continuity of patient care and access to home health care.
Additional reporting by Jordyn Reiland