UCLA public health community discusses systemic racism in healthcare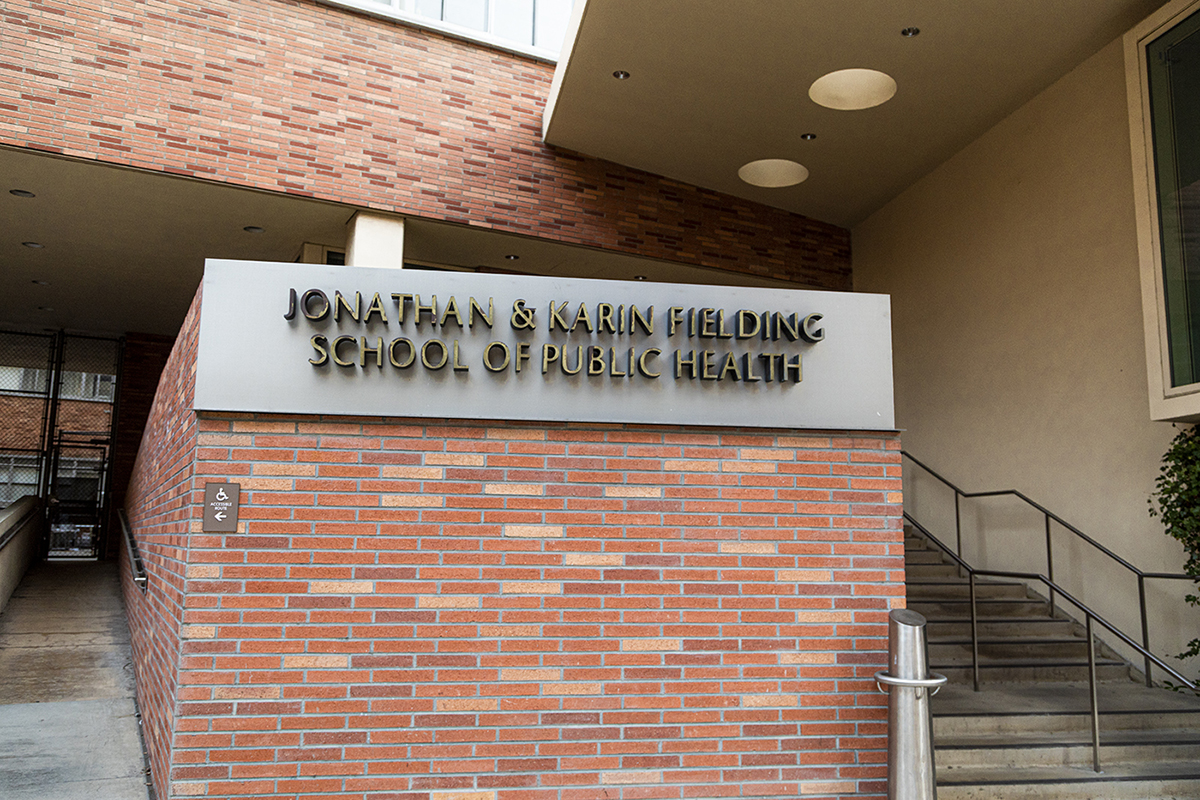 UCLA faculty and public health professionals discussed ways to tackle systemic racism during the COVID-19 pandemic during a two-day virtual conference.
Panelists reflected on the continued importance of addressing racism and reducing health disparities during the pandemic in various areas at the 23rd Annual Health Equity Symposium, hosted by the UCLA Kaiser Permanente Center for Health Equity on November 3 and 4.
Previous symposia have focused on topics such as the emerging health problem of cannabis and e-cigarettes, said Sylvia Lopez, director of community programs at the center. The center chose to focus on combating racism this year because it is an issue currently at the forefront of public health concerns, she added.
COVID-19 has disproportionately affected minority communities in the state, said Dr. Arleen Brown, professor of medicine, at the event. California's black case rate was 43% higher than the statewide case rate and the death rate was 14% higher. Brown added that these disparities have led his research team to work closely with community members and increase their confidence in COVID-19 vaccines – also one of the central topics of last year's symposium.
"These were the people who were at the greatest risk of contracting COVID, but we were also learning that they were at a high risk of not wanting to be vaccinated," she said.
[Related: UCLA health panel talks importance of communities of color in vaccine research]
His team found that misinformation – like the myth that vaccines contained microchips that the government would use to track individuals – fueled mistrust.
The team also found that other people did not want to be vaccinated because they feared the vaccine might not be available to their communities, which could include undocumented people, the elderly and those facing language barriers.
Accessibility was a major concern in telehealth, said Dr. Yohualli Anaya, assistant professor of family medicine, at the event. As appointments suddenly went virtual because of the pandemic, Anaya's patients – many of whom were Latinos – faced barriers to accessing telehealth, she said. Some did not have devices with the right features or a stable internet connection needed for virtual tours.
"When care is provided remotely, if some patients do not have access to virtual visits but only to audio meetings, how equitable is the care we provide to them while other populations have access to of them ? she said.
Ray Cheung, founder and executive director of SmartAirLA, said text messages are an effective and convenient way to communicate important health information to people who might not have internet access.
Cheung worked with partner organizations to design a program that would educate asthma patients about poor air quality and remind them to take medication. During the pandemic, the areas of Los Angeles County that saw the highest concentrations of COVID-19 cases – made up largely of communities of color – were very similar to areas with high levels of air pollution and, therefore , poor respiratory health, he added.
Their analysis found that 97% of text message recipients said they felt they could better control their symptoms.
"Some people call him their guardian angel," Cheung said. "People felt empowered to prevent an emergency. "
Racism, mental health and climate change are the top three health priorities in California, Dr Rohan Radhakrishna, deputy director of the California Department of Public Health Office of Health Equity, said at the event. He added that their goal continues to be to make sure the breed does not predict their health outcomes.
"People are always confused and they call race as the risk factor, while racism is the risk factor," Radhakrishna said.
To work towards improving health equity, Anaya said health care providers can make active efforts to be more inclusive. For example, providers and patients should be aware that patient privacy laws protect everyone, regardless of their citizenship status, and that documents do not always have to be required to obtain care.
Anaya added that increasing racial diversity in healthcare also has the potential to break down language and cultural barriers to connect more closely with patients. On the patient side, Brown said greater representation in clinical trials can help build trust and ensure transparency in medical research.
In addition to improving the diversity of the workforce, healthcare organizations should implement more implicit bias training and tackle discrimination in the workplace, Radhakrishna said.
Racism should be tackled like any other serious health problem, he added, by addressing the root cause, controlling the main problem and reducing its impacts.
"What we apply for communicable disease, we can also apply for chronic disease, climatic disease or societal disease like racism," Radhakrishna said.