The dangers of pharmaceuticals, insecticides for human health, the environment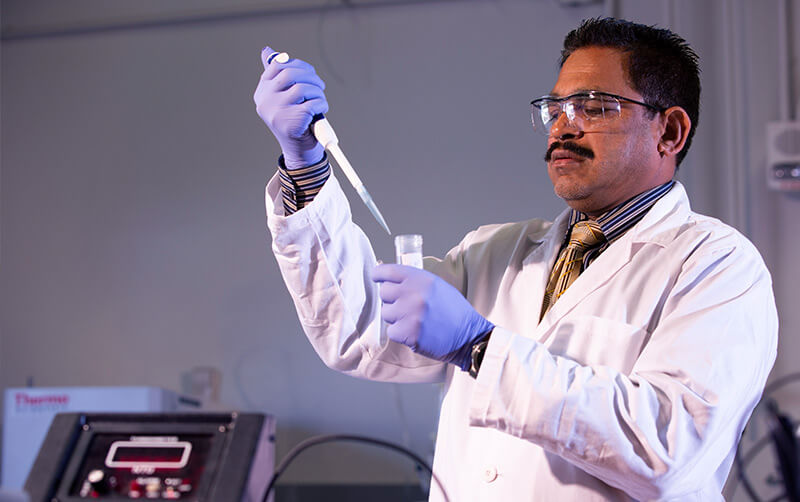 With the presence of pharmaceuticals and insecticides in the environment becoming an emerging threat to human health and ecology, Cal State Fullerton environmental engineer Sudarshan Kurwadkar is on the hunt for solutions.
"We should be very concerned about the presence of bioactive compounds, such as antibiotics, hormones, endocrine disruptors and other drugs in the environment," Kurwadkar said. "These compounds are designed to elicit a response at low levels of concentration. Thus, their presence in the aquatic environment has an immediate biological impact which is of great concern.
Kurwadkar recently delivered the inaugural L. Donald Shields Excellence in Scholarship and Creativity Award lecture titled "Environmental Occurrence of Contaminants of Emerging Interest – Human Health and Ecological Consequences". He is the 2020 recipient of the university's Shields Award, given to a faculty member for outstanding scholarship and/or creative activity.
The virtual conference took place during Research Week this spring, presented by the Office of Research and Sponsored Projects. Watch the conference below.
Kurwadkar, professor of civil and environmental engineering, explained how pharmaceuticals, including antibiotics, painkillers and hormones, commonly used in human therapy, end up in drinking water and water treatment systems. worn out. These systems are primarily designed to remove organic matter and are inadequate for removing low levels of pharmaceutical compounds, he explained.
Likewise, insecticides used in vineyards, citrus orchards and other agricultural operations become part of the environment.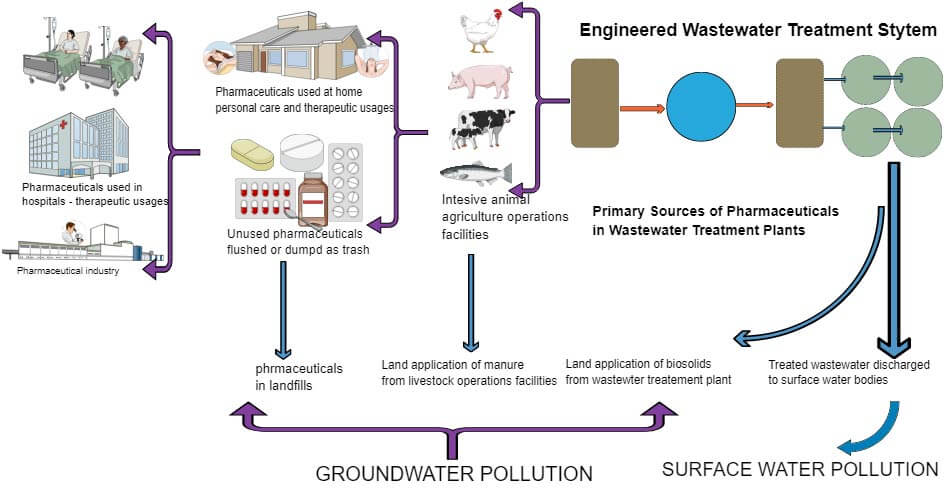 "We need to stop creating pollution to begin with – instead of controlling pollution after the fact," he said.
The main takeaways from Kurwadkar during his lecture are:
Pharmaceuticals are used in human and animal therapy. Poor sewage management and misuse, overconsumption and improper disposal of unused medicines have led to widespread contamination of soil, groundwater and surface water.
The presence of bioactive compounds such as antibiotics, hormones and analgesics could disrupt the ecology and spawn antimicrobial resistant microorganisms, called ARMs.
The growth of ARM is one of the top 10 global health issues with the potential to become a global epidemic if left unchecked.
Antimicrobials provide effective defense against opportunistic infections. The widespread presence of these compounds in the environment can wipe out our most common survival weapon: antibiotics.
Careful use in human and animal therapy and safe disposal of unused pharmaceuticals could prevent antimicrobial pollution in the environment.
Kurwadkar received a fellowship from the National Academies of Science, Engineering, and Medicine through its National Research Council Research Associate Programs. He is currently on sabbatical at the US Environmental Protection Agency in Oklahoma as a Senior Research Associate. In this role, he studies the remediation of chromium (VI) in groundwater, which was the focus of the film "Erin Brockovich". The film documents widespread chrome pollution in Hinkley, a town in southern California.
"We are focusing on the use of zero-valent iron as a potential amendment for the permeable reactive barrier to reduce chromium concentration in groundwater," said Kurwadkar, who started his year-long fellowship last January. .