Taylorville Police and Health Agencies to Participate in National Prescription Drug Take Back Day | Best Stories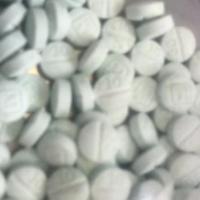 TAYLORVILLE, Ill. (WAND) – Residents of Christian County will be able to dispose of all expired, unused, or unwanted prescription drugs on October 23, as part of National Prescription Drug Take Back Day.
Taylorville Memorial Hospital Community Outreach has partnered with the Christian County Prevention Coalition to set up a collection site for Taylorville police to collect unwanted prescription drugs.
The collection site will be located at the Walgreens in Taylorville from 10 a.m. to 2 p.m. on October 23.
The event is sponsored by the Drug Enforcement Administration and provides a safe, convenient and responsible way to phase out prescription drugs while educating the public about the potential for drug abuse, organizers said.
Other disposable sites that will be open at the depot on the 23rd include Pana Police Department, 118 E. 3rd St., Pana, and Pawnee Police Department, 617 7th St., Pawnee.
Residents who drop off drugs at the police are asked to use the drive-thru.
The service is free and anonymous; no questions will be asked. Medicines can be left in their packaging. The site does not accept liquids or needles; only pills or patches.
According to the DEA's National Prescription Drug Take Back Day website, the majority of misused and abused drugs are obtained from family and friends, including someone else's drugs stolen from a cupboard. at home pharmacy, making unused medications left in home cabinets very sensitive. to the diversion.
Other ways of disposing of drugs are often considered unsafe or unsafe, such as flushing them down the toilet or throwing them in the trash.
On the last nationwide prescription drug recovery day, Americans turned over more than 830,000 pounds of prescription drugs to 5,060 sites operated by the DEA and state and local law enforcement.