Polyethylene bags creating health and environmental problems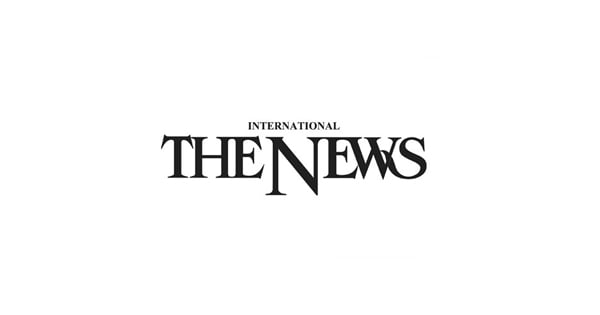 MULTAN: Polyethylene bags have become a part of our daily life in a way that now seems difficult to abandon their use despite the fact that hazardous substances and chemicals are used in their manufacture.
The News has learned that the use of polythene bags can accelerate the spread of the coronavirus from places in the human body. Bisphenol A (BPA), phthalates, antiminitroxide, brominated flame retardants, and polyfluorinated chemicals are used in the manufacture of plastic shopping bags. The use of chemical toxins like lead, cadmium, mercury and carcinogens can cause serious health complications in humans. According to chemists, environmentalists and health experts, the use of plastic bags creates health problems, littering streets and parks and clogging pipes and sewer lines.
Plastic bags also cause environmental problems. EPD deputy director Dr Zafar Iqbal told The News that the city of Multan produces 600-700 tons of shopping bag waste daily, which is very dangerous for humans, animals, the community. marine life and plants and disrupts the atmosphere.
He said polythene bags degenerate very slowly and the process takes centuries. According to health experts, long-term use of plastic shopping bags is very dangerous for health. Nishtar Hospital Assistant Professor of Medicine, Dr Sheikh Abdul Khaliq, believed that plastic takes more than a thousand years to decompose.
He said the immediate harms of using plastic bags are: eye irritation, visual disturbances, breathing problems, breathing problems, liver dysfunction, cancers, skin diseases, lung problems, headaches, dizziness , birth, reproductive, cardiovascular and genotoxic effect. Bosan Rural Health Center director and senior physician Dr Imran Rafiq said polythene bags cause cancer and rural people are not made aware of the dangers of plastic bags. He said an aggressive campaign is needed in rural areas to minimize the use of plastic bags. Dr Imran said prolonged use of plastic bags can lead to endocrine disruption. Punjab's deputy director of agricultural information, Naveed Asmat Kahloon, said that when plastic bag waste is dumped into rivers, ponds or oceans, it causes serious problems for marine life. He said the plastic bags polluted the environment and disrupted soil fertility.
He said they block sunlight from entering the ground. Dr Zafar Iqbal said the department plans to launch an aggressive crackdown on the use of plastic shopping bags.