MTN Ghana voted Company of the Year for Health, Safety, Environment and Security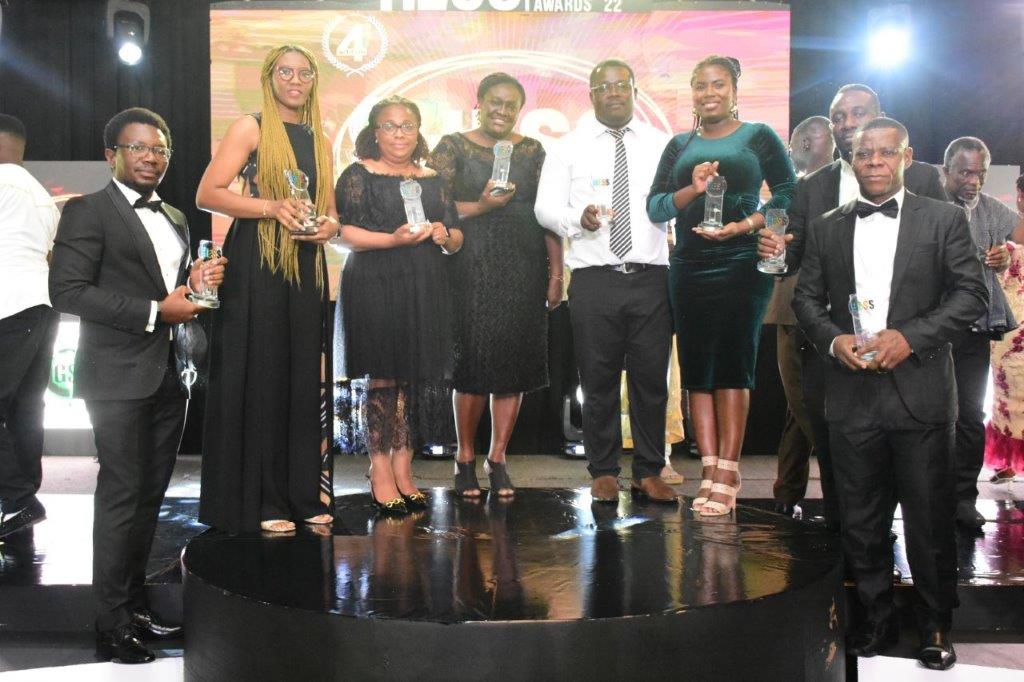 MTN Ghana was voted Health, Environment, Safety and Security Company of the Year at the 4e edition of the Hygiene, Environment, Safety and Security (HESS) awards.
The ceremony took place at the Movenpick Ambassador Hotel in Accra. In addition to being named Business of the Year, MTN Ghana was also a winner in other categories, winning eight awards.
Other awards won include Best Company for Customer Safety and Security Management Practices, Best Company for Health and Safety Management Practices, and Employee Empowerment Excellence Award. .
Others are the Excellence in Driving Safety Management Award, Most Outstanding Contribution to Sustainable Development, and Health, Environment, Safety and Security Team of the Year (HESS ) – Winifred Setor Smith
The awards were in recognition of MTN's commitment to safety and security standards which is manifested in the establishment of various organizational structures to ensure the delivery of an effective safety and security program.
Receiving the awards on behalf of MTN Ghana, Winifred Setor Smith, Acting Head of Risk and Compliance for MTN, expressed her gratitude to the organizers for the awards.
She said that MTN is an organization that delivers health and safety advice using multiple channels. MTN also holds frequent health and safety sessions with its suppliers.
Commenting on the awards, MTN Ghana Managing Director, Selorm Adadevoh commended MTN Ghana's Health, Safety and Security team for ensuring compliance of occupational health and safety policies, physical security procedures and MTN Ghana Safety and Security Operational Guidelines. He said these guidelines are constantly being followed to ensure the safety of staff and customers at all touchpoints across the country.
Selorm congratulated Winifred on winning the Health, Environment, Safety and Security (HESS) Manager of the Year award.
He said: "This recognition is a testament to the fact that MTN does indeed value its talents and invest in people."
The HESS Awards were organized by IanMatSun Global Services Ltd, the organizers of the Sustainability and Social Investment Awards and the publishers of the Sustainability Report magazine in partnership with Firmus Advisory, a leading research firm in Ghana.
The awards identify, publicly recognize and celebrate outstanding companies and individuals for their outstanding performance and innovation in the areas of occupational health, the environment and the safety and security of employees and stakeholders.
MTN Ghana has won 14 HESS awards since 2019 and has been voted Best Company in HESS and Most Outstanding Contribution to Sustainable Development for two consecutive years.