Meet the New Urology Nurse Practitioner at VCU Health Community Memorial Hospital | New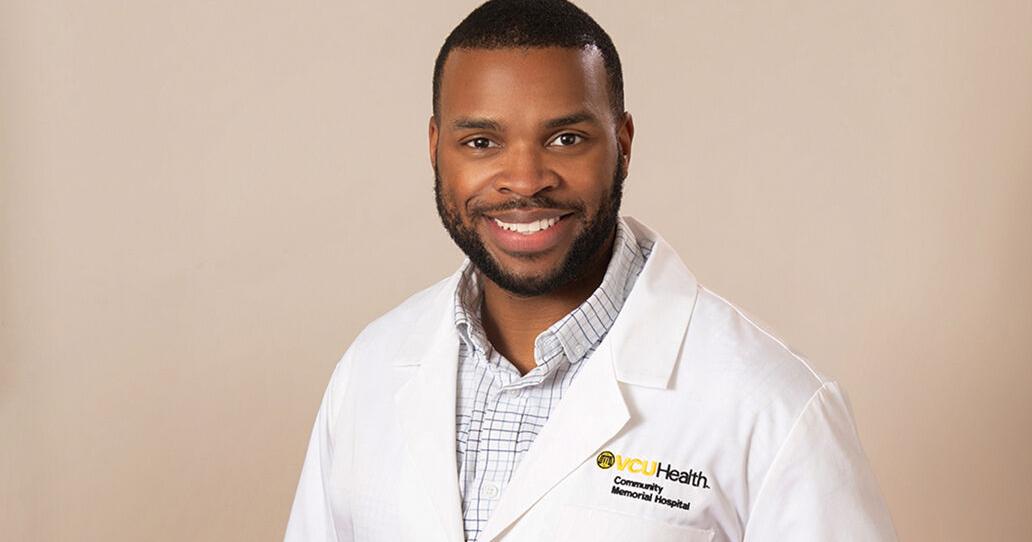 [ad_1]
SOUTH HILL – Tomaris "TJ" Smith, MSN, RN, FNP-C, of ​​Chesterfield. started in September as a nurse practitioner in the CMH urology services in South Hill, where he joins urologist Dr John Pearson.
Why did you choose this area?
I love giving back to the community and caring for people in need, from children to the elderly. I come from a military family and enjoy working with veterans. I did a clinical internship in an outpatient urology clinic as part of my training. It really opened the door to urology and sparked interest in learning more. I was able to see a variety of proceedings and bond with people on an intimate level. Because you have to bring a personal touch to very sensitive subjects, I was sold. This is where I see myself able to give back.
Describe your role as a nurse practitioner.
In my role as a nurse practitioner, I collect historical information from my patients for their records. I do physical check-ups to assess urological problems. I manage the treatment of recurrent urinary tract infections, overactive bladder, pelvic floor dysfunction and urinary incontinence. I can write prescriptions, order imaging and lab work. I assess patients after they undergo various urologic surgeries.
What is your philosophy of care?
First and foremost, I am a team player, helping patients, their families and Dr. Pearson. I defend the health of my patients and educate them on urinary health and screening. I make sure people are aware of the things they need to do to stay healthy.
How do patients describe your attitude at the bedside?
I believe in keeping it simple and following the golden role of treating everyone the way you would like to be treated. I meet everyone where they are. I am approachable, friendly and I have been told that I have a good bedside manner.
Tell us about your family and pets. I have been married to my partner for four years. We have a chocolate lab named Daisy and a tabby cat named Toulouse. We love the outdoors and go hiking, camping and road biking. We love to travel the Blue Ridge Mountains and other new and exciting places.
Is there anything else you want the community to know?
We are here and available for your urological needs. We accept self-referrals for existing conditions, but most of our patients are referred by their family caregivers. Smith accepts new patients at CMH Urological Services in South Hill. Call (434) 584-2273 to make an appointment.
New dentist
Sometimes you can just tell when doctors really care about their patients. One such doctor is Dr Abdallah AS Al-Oweidi, DDS. Known as "Dr. A." among his colleagues and patients, Al-Oweidi comes to CMH Family Dental Services from a private practice in Richmond.
Meet Al-Oweidi at our upcoming Community Education Virtual Program on December 1 at noon via Zoom. Learn how to avoid gum disease, dentures, and root canals. Visit vcuhealth.org/cmh-core for the link.
"I like to help people in any way I can," Al-Oweidi said. "People feel more confident when they have a beautiful smile. I want to get involved and have a positive impact on the overall health of my patients, not just their dental problems.
Al-Oweidi has several family members who are doctors, so dentistry was a natural career choice for him. He obtained his doctorate in dental surgery from the University of Jordan in Amman as well as from the VCU School of Dentistry. He interned at the Department of Health in Amman and spent a month on an externship performing simple surgical extractions at Cook County Hospital in Chicago. Al-Oweidi is an Invisalign Certified Provider. He is a member of the American Dental Association, the Virginia Dental Association, and the Richmond Dental Society. He is fluent in English and Arabic.
Al-Oweidi has an uncle who is an oncologist, and cancer has appeared in his family. So he took a year to study cancer biology and therapeutics in Boston and to conduct stem cell research in Chicago. First-time patients will notice the detailed medical history it takes that covers the entire body, not just dental health.
"My training focused on comprehensive patient care and took a holistic approach," he explained. "As a dentist, I need to know if my patients have undergone chemotherapy, as other complications can arise. "
Al-Oweidi understands the financial burden patients face in this area. He wants to make sure patients don't have to choose between medical bills and food. CMH Dental Services accepts Medicaid and families with no ability to pay who have been approved for CMH financial assistance. The practice is supported by a grant from the Virginia Health Care Foundation.
"I go the extra mile to empower my patients to make sure they have the health knowledge, experience and education to live comfortable lives," he said.
When Al-Oweidi is not working he enjoys rock climbing, cycling and Crossfit. He enjoyed volunteering with Rotaract clubs abroad, which are Rotary affiliate organizations for students and young adults. There he served elderly and disadvantaged communities with financial and food support.
Al-Oweidi is located in the CARE building at 1755 N. Mecklenburg Avenue in South Hill. Make an appointment today by calling (434) 584-5590 or visit VCU-CMH.org for more information.
[ad_2]