Home health agencies respond to pandemic challenges | News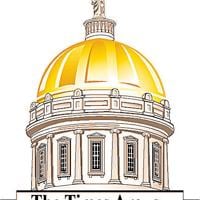 As it continues into a third year, the pandemic is proving to continue to be a particular challenge for nurses, therapists and staff providing home health care, but the burden has been manageable in Vermont. , according to those working in the field. .
Jill Mazza Olson, executive director of VNAs of Vermont, a trade association representing Vermont's home health and hospice agencies, said in some ways the decentralized nature of home health can be an advantage over places. where people more often share a space.
"What I hear from my members is that some of them are mainly asking staff to follow their schedules directly to and from their own homes rather than spending time at the central office," she said.
Sandy Rousse, president and CEO of Central Vermont Home Health and Hospice, said staff members who are part of a team hold morning meetings, often remotely, but have all the tools to go from home and go straight to their rounds.
"That's part of the flexibility of home health is that you can leave your home. Granted, they were missing their team meetings and stuff like that, but we transitioned (the meetings) to Zoom," she said.
Last year there was a period when staff were able to get together, but now they've become more distant again, Rousse said, but the agency has found ways to hold meetings remotely so members staff can compare notes and share updates.
Some agencies are dedicating staff to serving COVID patients rather than having a nurse see a patient who tests positive and then visit other patients. Another strategy is for a nurse who has a COVID patient on her rounds to schedule this as the last appointment of the day.
Olson pointed out that home health includes nurses and therapists who provide medical care to people in their homes, as well as maternal and child health and palliative care services, also known as end-of-life care.
But some forget that VNA organizations also provide long-term care, which includes helping people who need help with daily tasks like getting out of bed, dressing, or bathing. Olson said people in that area, known in Vermont as the "choice of care," are particularly stressed.
Even before the pandemic, about one in four long-term care positions were open in Vermont and now it's one in three. In long-term care, Olson said she's starting to hear about agencies that can't accept all patients.
But Olson said she was not aware of any agency unable to meet the medical needs of patients in her community.
Sara King, CEO of Rutland-based VNA & Hospice of the Southwest Region, said there have been days when staff members have been unable to work because they have tested positive for COVID.
"Fortunately, we didn't have it in such large numbers that we couldn't see our patients. We have been able to continue to see all of our patients who need to be seen every day. We are able to respond to hospital requests in terms of referrals we have received. We don't miss any patient visits," she said.
CVHHH's Rousse said they were seeing some staff following illness, but few of them tested positive for COVID.
"At the end of the day, we had a very minimal number of staff (testing) positive, and we really attribute that to a couple of different things. First, when they are working, the (personal protective equipment) protocols we have followed and the strict adherence we have to follow our policy. Secondly, our staff fully understand that they go from house to house, that they cannot control this environment, so (they do) whatever they need to do in their personal lives to ensure that they protect the customers themselves. as well as their families," she said.
Olson said even before the pandemic, home health care staff understood that the environment was more unpredictable than a more controlled site like a hospital, and that staff typically worked alone during a visit.
"Home healthcare takes place in an environment where anything can happen. There can be a lot of people at home. There may be dogs. There can be all kinds of things. It's an uncertain environment," she said.
Field personnel learned, with guidance from their agency, the state Department of Health, and the federal Centers for Disease Control and Prevention, how to make their situation safer.
"People have had to learn to put a lot more of it (personal protective equipment) in driveways and in garages and add that element to the work they do every day, screening patients to make sure they're understand as much as possible what they are walking in. ", Olson said.
King said the nurses and all clinical staff at his agency, known as VNAHSR, were doing an "incredible job."
"Our nurses, our therapists, our (physiotherapist assistants) or (licensed practical nurses) are tired like all the other healthcare workers in the industry, but every day they get up and get ready and they go and they take care of our patients. They make this one of their priorities. They dig deep for their strength. I'm so proud of all of them," she said.
The Rutland agency has seen its patient count increase since the start of the pandemic. Like Central Vermont, VNAHSR has been able to work with traveling nurses to meet demand, but "we're still a bit short," King said.
"But (field staff) are able to pick it up and have the strength to go out there," she added.
Olson said staffing is primarily a challenge, as are hospitals and other areas of health care in Vermont and beyond, she said.
"There just aren't enough nurses for everyone," she says.
King said his agency is working with the Vermont VNAs and the State of Vermont and its strategic workforce plan. She said they also offer bonuses to those who join the agency and retention bonuses for keeping the staff they have.
"We take every opportunity we can," she said.
Rousse said she would prefer to reduce the use of visiting nurses in favor of staff who "live in our community serving people at home in the community (and who) understand what resources and tools are".
She said the situation now resembles "musical chairs", with different healthcare organizations competing for the same small pool of nurses, who can leave one job for another when a better offer is made. The best solution would be more nurses, she added.
The pandemic continues with no immediate end in sight. Rousse said the Vermont center has had COVID patients on its ward since March 2020.
Olson said she thinks the fatigue over the COVID response goes beyond healthcare workers, but said people in her industry are doing their best.
"I think everyone is quite tired. Maintaining the morale of everyone responding to the pandemic is something I hear my members take very seriously. To really make sure people feel appreciated and also feel like the agency is doing everything it can to support and protect them," she said.