Health agencies present plans for possible COVID outbreak | New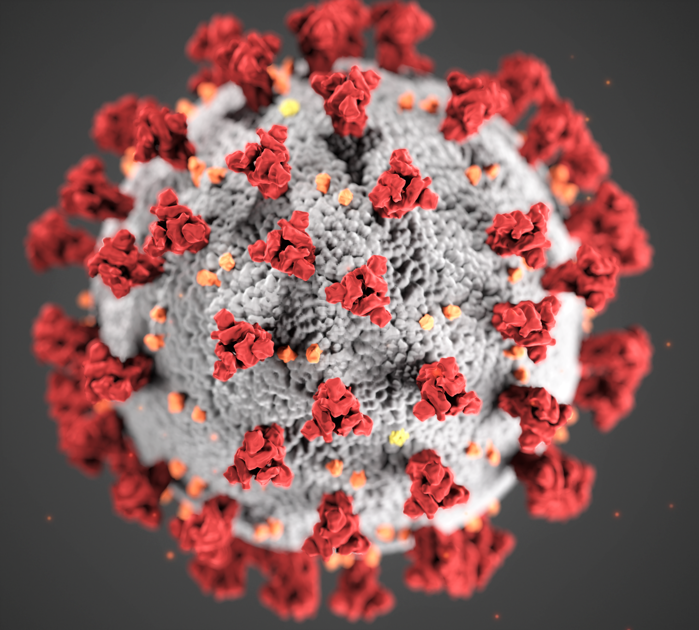 Itemizer-Observer
POLK COUNTY – As the number of COVID cases continues to rise statewide, local health officials have outlined their contingency plans for worsening conditions.
These included opening spaces for COVID treatment at healthcare facilities in Salem, including West Valley Hospital, but at the expense of elective surgeries and infusion services.
Polk County Health Administrator Jaqui Umstead first provided his weekly update of growing COVID totals to the Polk County Board of Commissioners on August 24. Figures from the Oregon Health Authority showed for the week of August 15 there were 14,539 positive COVID-19 statewide. Meanwhile, Polk County has seen 326 positive cases and one additional death. That brought the county's test positivity figures to 389 per 100,000, or 12.2%.
Umstead then addressed the impact on hospitals. She said as of Aug. 23, the state had 937 COVID-positive patients in hospitals, including 253 in intensive care units (ICUs). Locally, 13 residents of Polk County are hospitalized with COVID.
By age group, Umstead said 25% of Polk County's cases were between 20 and 29, 18% between 40 and 49 and 18% under 20. By city, she said West Salem had the most cases at 122, followed by Dallas at 104, Monmouth at 42 and Independence at 34. The unvaccinated continue to be the majority of reported cases.
"Looking at the graph, you see the unvaccinated rates are rising sharply with more breakthrough cases with delta," Umstead explained. "That's what we get because it's just a more contagious disease."
She added that figures from August 1 to 14 show 85.6% were among the unvaccinated statewide and from August 1 to 21, Polk County's number of COVID positive cases was 82.1 %.
The number of people vaccinated in Polk County in the over 18 age group was 45,472, or 70.8% of the population.
"Throughout the spring we had a big increase in vaccinations. It started to decrease in late spring and early summer, but started to increase again. This is definitely a positive point, "said Umstead.
Commissioner Jeremy Gordon was unhappy to hear that so many unvaccinated county residents were still straining the health care system.
"The least we can do as a community is to increase our immunization figures," he said. "Unvaccinated people use… their share of medical services that need to be dispersed throughout our communities. We need to increase these numbers. And whatever we can do as a local health authority we will continue to do. "
Michael Gay, director of government relations for Salem Health, said their positive COVID hospitalizations fell from just six last month to 94 last week, a new high point for their system. He added that it also impacted their intensive care capacity.
"We have 30 traditional intensive care beds, with expansion capacity outside of these beds. Of these, 24 are positive for COVID, 16 on a ventilator. Five are non-COVID patients in intensive care, "Gay said. "We are an approved 494 bed hospital. Today there are 458 patients in the hospital. Do the math, about 20% of those who are COVID patients every day. "
Gay admitted it was a serious situation with a sharp increase. Residents have reason to fear that the circumstances could threaten Salem Health's ability to provide some level of care with their local health systems across Oregon.
"Salem Health planned this. We have built surge plans, worked on many scenarios. We are ready to create a space to take care of the community, "assured Gay. "People who need emergency care, who have a medical emergency, we will take care of you. Don't delay care for fear of a capacity problem.
Jennifer Broadus, director of operations at West Valley Hospital, said locally they were very busy, affecting up to 60 patients a day in the emergency room. Additionally, West Valley Hospital tested eight to 10 patients per day, receiving three or four positive COVID results. Broadus said a large percentage of the patients they see have respiratory illnesses.
Because the West Valley hospital only has six beds, they have transferred hard-to-place patients to Salem.
"We had 20 of them in the emergency waiting for beds," said Broadus. "We had two who had to be hospitalized. We are able to babysit people for several hours, sometimes a day, while they filter and receive a bed in Salem.
"The whole region is full," she added. "The challenge for West Valley is really to bring patients to a higher standard of care in a bed elsewhere.
Shane Emmert, community director of the Polk and Marion Counties Immunization Clinics, explained that West Valley Hospital's expansion planning is similar to that of Salem Health which uses non-traditional spaces within the hospital.
"We could add four patients to bring (capacity) to 10 beds using only the surgical staff," he said. "If we had to admit more than that, we could bring in the infusion and injury staff. The result could be that we cancel elective surgery and remain limited in outpatient services. We could take up to 14 if we shut off the infusion completely.
Emmert said the West Valley Hospital emergency plan actually has the capacity to go up to 38 patients, but that uses all available space, the rehab room, rehab rooms, and recovery rooms. infusion.
"The real challenge is that we don't have the staff to staff these rooms. It would be very high patient / nurse ratios and it would be the worst case for us. We have plans, we just hope and pray that we don't have to implement those plans, "Emmert said.
The understaffing is also worsening Polk County's public health ability to contract positive case finding.
"We had six case investigators, temporary public health workers, and we're just one at this point," Umstead told commissioners. "It's really hard work. We're overwhelmed at this stage of the case, as is statewide. "
She added that they had yet to receive a response from the state for further assistance, but were told Polk County was not the highest priority county.
"State resources have been redirected to counties in worse shape than we were," Umstead said.
President Craig Pope after hearing the testimony end, unlike many media reports, Polk County does not have a "systems collapse" in the face of the pandemic.
"We definitely have a crisis in hospitals across the state, without a doubt," Pope said. "I'm always grateful to the Salem healthcare system for saying, 'It taxes us, but we still take patients. Always concerned about people.
He asked if Salem Health's emergency plans included a field hospital at the county fairgrounds.
Gay confirmed that a field hospital was not part of the Polk County emergency plan.
"If we were to set up a field hospital on the fairgrounds, it would depend on sources outside of West Valley and Salem Health," he said.