Counties Urge State to Stop Bleeding at Local Health Agencies | Local News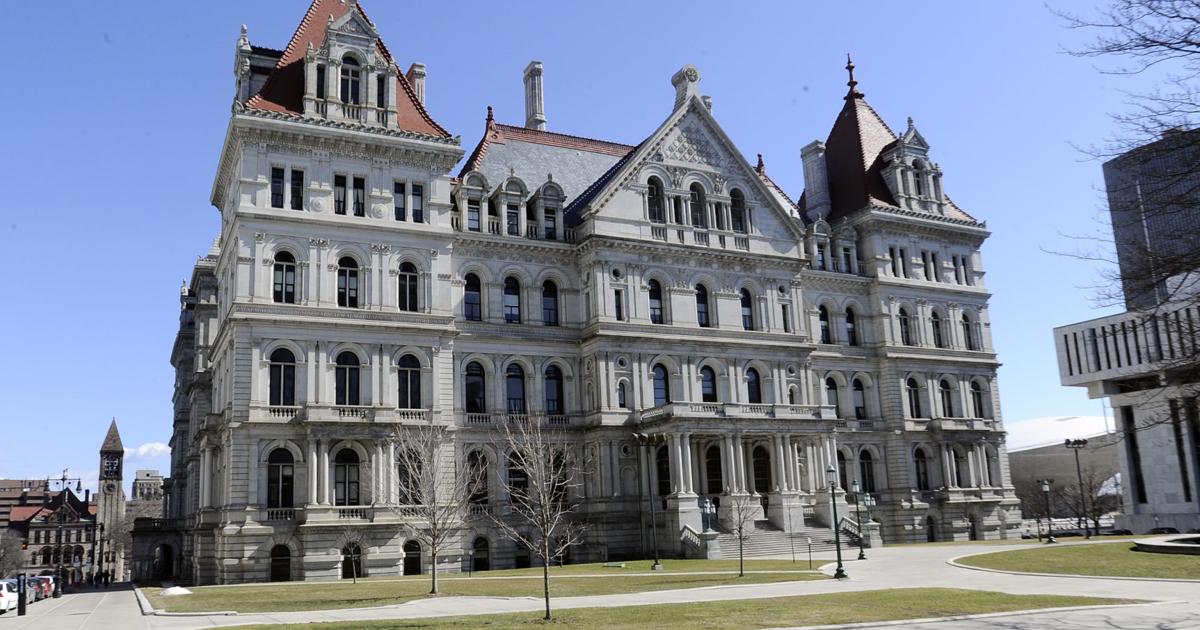 ALBANY — New York county governments are pressuring Governor Kathy Hochul's administration for a massive infusion of public funds to bolster local public health agencies.
County health departments need an additional 1,000 full-time staff to provide "adequate infrastructure and a minimum package of public health services," according to the New State County Health Officials Association. York (NYSACHO).
This group, along with the New York State Association of County Governments and several advocacy organizations, are making a concerted effort to get Hochul to adopt their proposal to channel $216.5 million in funding from the toward a set of initiatives that would strengthen the network of 58 local public health agencies.
NYSACHO Chief Sarah Ravenhall and NYSAC Executive Director Stephen Acquario said the pandemic's impact on New York illustrates the need to strengthen local health agencies.
"Every community, every resident of New York State deserves a strong public health infrastructure," Ravenhall said in an interview. "And now it's time to invest in that."
The proposed funding would build county capacity to manage six critical functions: communicable disease control, chronic disease prevention, emergency preparedness, environmental health and threats posed by drinking water pollution, maternal and child health, and community health assessment.
The NYSACHO survey found that 90% of local health departments across the state are crippled by staffing shortages, hampering their ability to provide these basic services.
County leaders also point to a recent survey by researchers from SUNY Oneonta and Bassett Healthcare Network Research Institute, finding that local health department staff are fatigued and demoralized due to understaffing.
Said Acquario: "As the pandemic drags on and new public health challenges emerge, we cannot continue to expect our local health departments to fight 21st century health threats with 20th century resources. ."
Hochul has taken a more collaborative approach to working with local governments than his predecessor, former Gov. Andrew Cuomo, who treated county leaders as bystanders during the pandemic. County officials often only learned of the state's latest COVID-19 guidelines when Cuomo announced the changes at press conferences.
Last March, relations between county governments and the Cuomo administration were further strained when a Cuomo ally, Larry Schwartz, the unofficial coordinator of the state's vaccination effort, threatened to impose fines of $100,000 a day on 17 counties, including Niagara and Schoharie, if they do not immediately use all doses of COVID-19 vaccine sent to them, according to a memo from Schwartz acquired by CNHI.
County leaders complained about the clumsy threat, and Schwartz expressed regret for doing so after CNHI investigated the situation.
William Hammond, health policy researcher at the Empire Center on Public Policy, said building the capacity of local governments to respond to health emergencies such as a pandemic would be a cost-effective way to prepare for such crises when they happen.
"The more you can do at the start of a crisis to contain it, the less the medical system needs to do in the long run," Hammond said. "It is clear in retrospect that a relatively small investment in preparing for the pandemic could have saved us billions of dollars."
Any increase in state investment in public health should be accompanied by a thorough analysis of the state's response to COVID-19 so that errors can be documented and investigated, with a view to avoiding falsehoods. not in the future, Hammond said.
The governor's office is yet to show its hand on the public health ingredients of the budget plan to be released in the coming week. But last week, Hochul, in her state of the state address, said she would work to increase New York's health care workforce by 20% over the next five years.
His spokesman, Avi Small, called the upcoming budget presentation "a starting point for negotiations with lawmakers on this critical issue."
Hochul's proposed budget is expected to top $200 billion when released next week. The annual fiscal plan is designed to fund all government services and programs for the fiscal year from April 1 to March 31, 2023.