Big city health agencies seek to address staffing shortages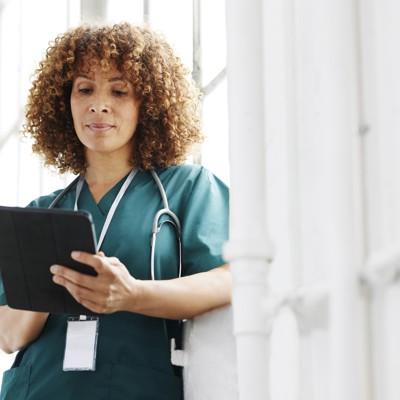 Health officials in major cities across the United States described this week how they are tackling the loss of workers in their agencies and are turning to measures such as the organization of recreation days and the arrival of food trucks. to maintain morale.
But Patricia Simone, director of science education and professional development for the Centers for Disease Control and Prevention, told the group that federal funding may soon be on the way to help address workforce issues.
Simone said the CDC is preparing to announce $3 billion in grants to support the hiring of more public health workers. While details are being finalized, she said grants could be made immediately with the requirement that they be spent by recipients over five years.
"I've never been involved in a grant where we give their money upfront and then people can spend it. It's pretty cool," she said. Additionally, Simone added, grant recipients will have flexibility in the types of positions they hire for.
The city's directors of public health raised concerns about the workforce at an event hosted by the Big Cities Health Coalition in Washington, DC this week. During the event, they also recounted how some states have restricted the power of local governments in the fight against the Covid-19 pandemic.
"We've been blocked from doing a lot of things locally," said Dallas County health and human services director Philip Huang.
A 2021 Kaiser Health News investigation found that legislatures in at least 26 states, fueled by backlash from public health measures such as mask mandates, have passed laws that permanently weaken government authority to protect public health. In three other states, an executive order, ballot initiative, or state Supreme Court decision limited longstanding public health powers.
Kirsten Johnson, Milwaukee's health commissioner, was concerned that vaccine restrictions could hurt the ability to vaccinate children against diseases other than Covid-19. "For me, this is one of my biggest concerns," she added, noting the rise in politicization around vaccines.
Labor shortage is a problem
Fermin Leguen, acting chief medical officer and chief medical officer for the Southern Nevada Health District, said the loss of workers is a major issue. "Especially during the pandemic, we see a lot of people leaving the organization for multiple reasons," he said.
After losing public health nurses to hospitals, the agency raised their pay to at least the minimum offered by area hospitals. He also said the agency is considering allowing workers more flexibility, such as working four-day weeks.
Additionally, the district is looking for ways to show more appreciation for the staff.
"We actually decided to have at least twice a year a full recreation day where we offer food trucks and different activities," Leguen said.
Sara Cody, director of public health for Santa Clara County, Calif., said she also faces retention issues, including on a team her health agency created to work on health issues. racial equity.
Everyone on that team was hired to do similar work for the county executive, she said, causing her to hire a new team.
"It's really a huge recruiting and retention challenge," she said.