Back-end issues continue to haunt home health agencies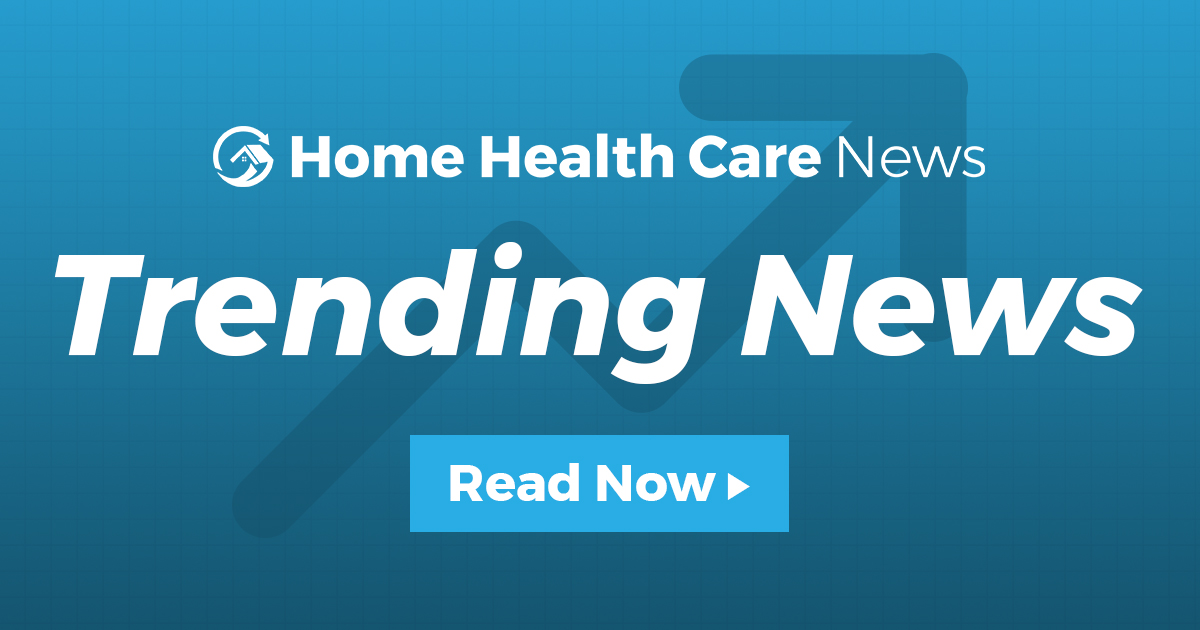 Managing back-end operations is arguably as critical to the success of a home healthcare agency as the clinical, patient-facing aspects of the business. Even so, this task has often been put on the back burner in the past.
But with the onset of payment-free RAPs, the Patient-Oriented Grouping Model (PDGM), Examination Choice Demonstration (RCD) in some states, and COVID-19, optimizing core functions has become less a choice. This is especially true for operators in Florida and North Carolina in August, with the RCD due to go into effect on September 1.
Generally, the best way to improve an organization's prospects starts internally, according to Melinda Gaboury, CEO and co-founder of Healthcare Provider Solutions. Gaboury spoke about optimizing back-end operations on Tuesday at the National Association for Home Care & Hospice (NAHC) financial management conference.
"I get emails and phone calls from an agency at least once a week saying a doctor is refusing to carry out a care plan. How can this happen?" said Gaboury. "It happens because you have received a recommendation from the hospital that the patient's PCP is the following [doctor], and no one bothered to pick up the phone and make sure the doctor knew he had a patient referred for home care. No one got his approval to carry out this home health case and episode.
Based in Nashville, TN, Healthcare Provider Solutions is a consulting firm that assists home care and hospice agencies with billing, revenue management, coding and other business areas.
Just because an agency has the doctor's name does not mean that doctor has agreed to anything about the patient. This tracking, although seemingly a small detail, is one of the key elements to having a valid reference, Gaboury said.
"So you have to make sure there are things in place to make sure that a doctor is on board and taking care of that patient from day one," she added. "It's not new, but it continues to be a problem."
While it's an old problem that some agencies still haven't figured out, new challenges are on the horizon, including ones that could hurt providers if they don't have their ducks in line.
As non-physicians are now able to certify home health, clarifications from the U.S. Centers for Medicare & Medicaid Services (CMS) keep popping up, including in the latest payment rule proposal from home health.
Specifically, CMS noted that the nurse practitioner must be willing to arrange an in-person meeting, unless an agency uses an in-person meeting from a residential stay where the patient is referred directly to the home health, Gaboury mentioned.
Currently, in RCD states, the Pre-Application Review (PCR) process is more lenient than this in some cases.
It seems like a good thing at first glance, but maybe not in the long term.
"As part of the PCR in the RCD states, they accept things other than that," Gaboury said. "And what scares me about it is that even if they accept it, the listeners [may not]. And the reality is that if they don't, you have nothing to rely on. … So no matter what might happen or what you might get away with, especially when it comes to PCR, you need to make sure that whatever you do – especially right now in relation to face-to-face encounters to face – specifically follows the regulatory guidelines of the Medicare Handbook.
RCD states include Illinois, Ohio, Texas, North Carolina and Florida.
For participating agencies, having no workers dedicated to these issues is unlikely to be feasible or sustainable in the future.
Even though one person is all an agency can afford, it would be a good idea for them to have a back-up plan, or someone else with the ability to manage and oversee these kinds of details.
"Some of you are going to be an agency that can't afford a single dedicated order management person. I understand, but someone has to have it as part of their job responsibilities," Gaboury said. "There's no doubt you need it. I heard, 'We have someone in charge of this and she's on six weeks maternity leave. This can't happen. You need to have processes in place.'