Architect selected for Bluewater Health's Community Addictions Hub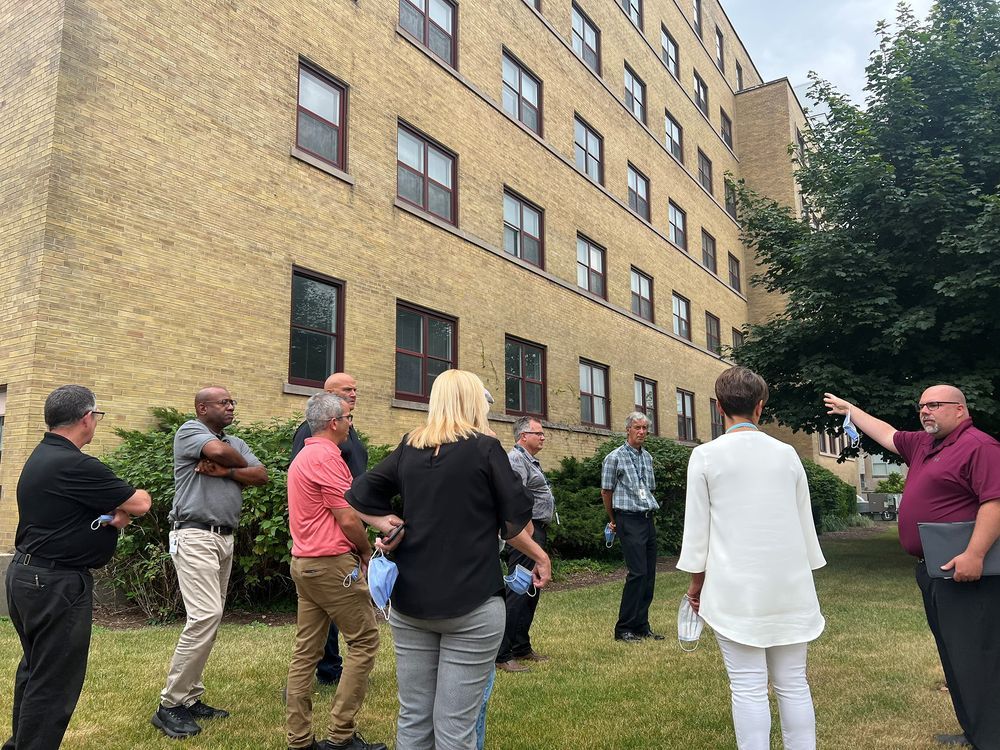 Content of the article
ROA Studios Inc., a Chatham-based architectural firm, has been appointed lead architect for the construction of Bluewater Health's Community Addictions Hub project.
Content of the article
The hub will be located in the liberated wing of the hospital which runs along Russell Street and London Road, next to Bluewater Health's Russell Street building.
The announcement was made following the first meeting of the steering committee, whose members discussed the design of the infrastructure and toured the location of the new facility.
Improvements to the infrastructure at the site will include the development of a new ground-level entrance with a separate, unobtrusive entrance from the main hospital entrance.
ROA Studios Inc. has extensive experience in the provincial health and education sectors, having previously worked on five hospices in southwestern Ontario, in addition to being the lead architect for the youth center ACCESS Open Minds being built in downtown Sarnia.
Content of the article
"The first floor will be set up as a shared services area, with the second and third levels being repurposed for programming, guest living space and common areas," said Paula Reaume-Zimmer, vice president of integrated services. from Bluewater Health. "The design goal of the infrastructure is to provide a calm and welcoming environment that inspires a therapeutic framework of hope and healing."
Once completed, the Community Addictions Hub will provide a variety of services to local residents struggling with addiction, including withdrawal management, stabilization and transition services, outpatient addictions, primary care and addictions. clinical space for program, treatment and consultations with community partners.
Content of the article
Earlier this year, Bluewater Health received a $12 million grant for a community addictions center capital project. Construction of the facility is expected to take two to three years.
The Steering Committee is currently surveying residents about the Hub's infrastructure design. Focus groups will be held to gather feedback from active withdrawal management clients, people with lived experience, hospital and community mental health and addictions staff, and other community stakeholders.
Those interested in participating in a focus group should contact [email protected]